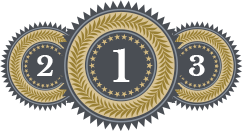 Years of defending the injured in no-fault cases
Our legal experience earned through years of aggressively pursuing cases on behalf of clients has earned us respect around the country. Our firms' longstanding legal reputation on high profile and difficult cases is proven time and time again in West Virginia, Virginia, South Carolina, Pennsylvania, and Kentucky.
We fight to protect your legal rights under the law
Our firm is uniquely qualified to represent you and your family. We believe that our clients are best served by enjoying the peace of mind knowing we are aggressively fighting for your rights. Whether seeking compensation for injuries, or working to prevent hardship, we are dedicated to serving your best interests in all phases of litigation.
HISTORY OF HEADLEY BALLARD LLC
– 2011

, Opening

For nearly a decade, Brian represented defendants and their insurance companies in serious and complex lawsuits in West Virginia and Pennsylvania.  However, on a few select occasions, Brian had the opportunity to represent the Plaintiffs and pursue claims on behalf of individuals who had been seriously injured as a result of another party's negligence.  On those occasions, Brian was able to utilize his experience as a defense attorney to effectively hone in on winning angles on behalf of his individual clients.  Indeed, because of the results that Brian obtained for his individual clients, Headley Law LLC was born.

In 2012, Brian decided that he could no longer overlook his passion to help individuals, and he started his own firm to do just that.  When others heard the news that Brian was beginning his own practice, he quickly snapped up case referrals from other attorneys, former colleagues, and past clients, and Headley Law LLC was off and running.  After two years of sustained growth, Brian opened his current South Carolina office in April of 2014.

Happy clients and knowledgeable attorneys familiar with Brian's work have kept the cases pouring in and allowed additional growth.  Indeed, with an ever-expanding presence across West Virginia, Brian faced an undeniable need to expand closer to home.  In July of 2016, Brian welcomed his law school classmate and 12-year United States Army Judge Advocate General's Corps Veteran, Jason S. Ballard, to the firm.  Jason quickly proved his worth in civilian practice and displayed a level of tenacity and attention to detail very much befitting of an U.S. Army Major, Jason's rank when he departed the active duty JAG Corps.

In November of 2016, Brian welcomed Jason as a full partner and Headley Law LLC became Headley Ballard LLC. Headley Ballard LLC remains committed to producing winning results for all clients who have wrongfully suffered at the hands of another.